Your Form/Inquiry has been submitted.
Thank you for completing our brief survey. At Marina Hills Implant and Dental Centers, we are devoted to giving you the most choices over your dental care. Our experienced team will review all your options to help you find which is best for you. We will be in contact to determine candidacy for dental implants shortly.
– Marina Hills Implant and Dental Centers Team
Learn More About Our Practice.
Discover the unparalleled charm of our dental offices nestled in the heart of Spring Creek and Elko, NV. From the moment you step inside, you'll be greeted by a cozy atmosphere that's comfortable and relaxing. We take pride in providing a comfortable environment that feels like a familiar gathering place. As you enter, the inviting aroma of freshly brewed coffee from our coffee bar will greet you, inviting you to relax and unwind.
But it's not just about the ambiance; at Marina Hills Implant and Dental Centers, putting patients first is our unremitting commitment. From the moment you walk through our doors, our dedicated team will ensure that your needs and comfort are prioritized above all else. Your satisfaction and well-being are at the heart of every decision we make, allowing us to deliver exceptional dental care with a personal touch. Experience the cozy charm and patient-centered approach that sets us apart in the heart of this rural community.
Dr. Diehl originally from Denver, CO, graduated from Brigham Young University, where he received a Bachelor of Science degree in Biology. After serving his LDS mission in the Philippines, he moved to Las Vegas, NV, where he went to the University of Nevada, Las Vegas School of Dental Medicine. He devotes much of his time to continuing his education in the latest dentistry techniques. He is thrilled to work at Marina Hills Implant and Dental Centers with his brother Russell and his best friend from dental school, Dr. Joseph Weber.
Dr. Russell Diehl is another alumnus of Brigham Young University, where he studied microbiology and now holds a Doctor of Dental Medicine degree from the esteemed University of Nevada, Las Vegas. Before pursuing his dental career, he excelled at Brigham Young University, earning a Bachelor of Science in Microbiology. Dr. Diehl's commitment to ongoing education is unwavering, as he constantly integrates the latest knowledge and combines it with his personal and professional experiences to provide you with the exceptional care you deserve.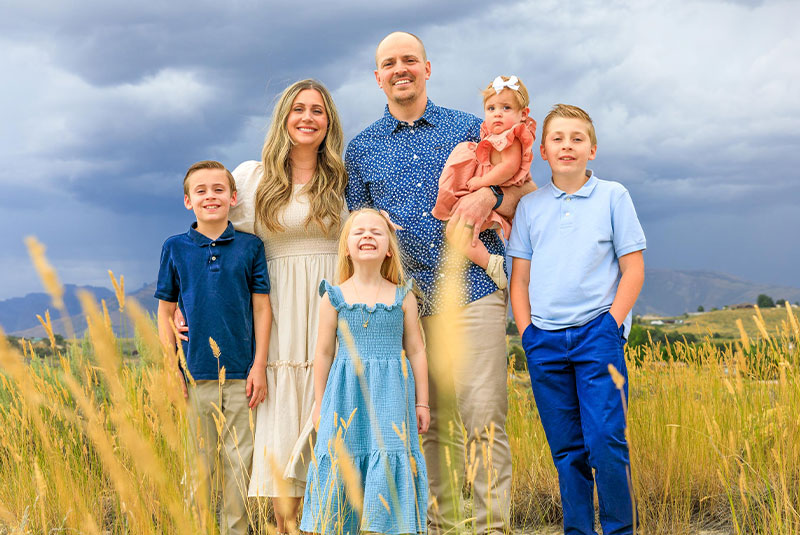 Dr. Joseph Weber holds a Bachelor of Science degree in Biology from Brigham Young University and a master's degree in Cell and Molecular Biology from Tulane University, showcasing his dedication to scientific understanding. Driven by a passion for dentistry, he studied under the guidance of Dr. David Diehl at the University of Nevada, Las Vegas. To further enhance his skills, Dr. Weber pursued specialized training with a focus on dental implants, cosmetics, and pediatrics through the American Academy of Implant Dentistry. Fluent in Spanish, thanks to his missionary work in the Dominican Republic, Dr. Weber is committed to providing exceptional care to patients from diverse backgrounds.
Treatments for Healthy Smiles
Full Mouth Dental Implants
Experience the most natural and lifelike solution for tooth loss with our full-mouth dental implants, which are considered the "gold standard" in tooth replacement. Regardless of the number of missing teeth, dental implants can effectively restore your smile. In fact, as few as four implant posts may be all it takes to achieve a full arch of permanent, remarkably realistic restorations.
Elevate your smile with our select cosmetic dentistry services, where we offer a comprehensive range of services tailored to your needs. Experience the transformative power of a full smile makeover, the rejuvenating effects of Botox® treatments, and the convenience of same-day crowns and bridges crafted with cutting-edge CEREC technology. Trust our dedicated team to provide exceptional care and deliver outstanding results, making us the top choice for all your cosmetic dental aspirations in the area.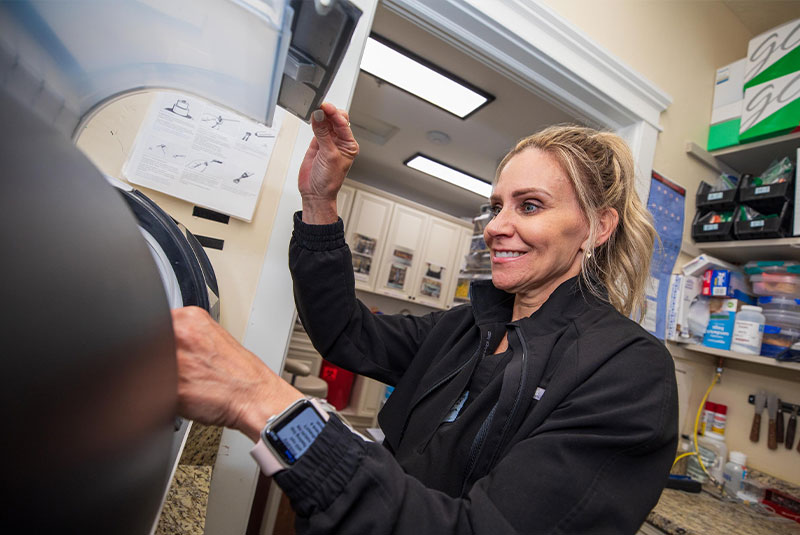 Advanced Dental Technology
Enjoy the perfect blend of a cozy environment and state-of-the-art technology! By utilizing advanced techniques such as fully guided dental implant surgery and laser gum surgery, our skilled dentists can deliver minimally invasive care, reducing both pain and recovery time compared to traditional methods. Embrace the benefits of cutting-edge technology while enjoying a comfortable and inviting atmosphere for your dental treatments.